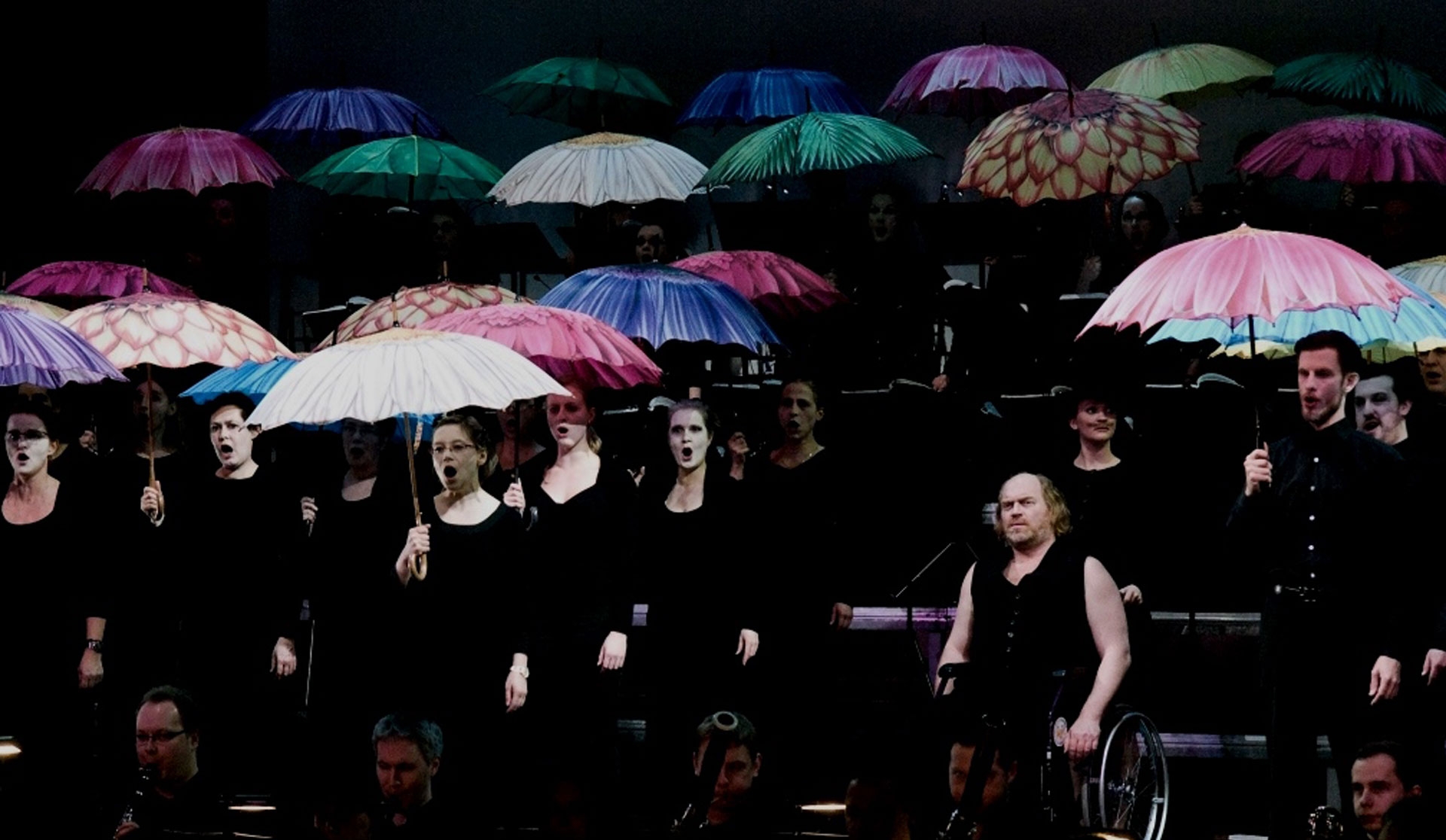 02.11.2019 – Wolfgang Amadeusz Mozart, Idomeneo, Darmstadt
Starting from the Overture, the orchestra becomes the main character of one of the earliest and already extremely progressive opera of the creator of the most beautiful cantilenas in the history of music, one of the three great Viennese classics - Wolfgang Amadeus Mozart.
The importance and expressive strength of the choirs, inspired by Gluck's lyrical tragedy discovered by the composer in Paris, heralds his later opera The Magic Flute.
Idomeneo KV 366 is a three-act opera composed as Tragédie lyrique with a libretto by Giambattista Varesco. The premiere of the piece took place on January 29, 1781 in the Munich Residenztheater.
The extensive orchestral texture indicates the great innovation of 25-year-old Mozart. This was the first work that brought the classicist: great publicity among his contemporary music critics, the favor of the Viennese audience and great popularity.
The work so far rarely performed in the concert repertoire will resound in the interpretation of the Darmstadt Concert Choir experienced in the opera and oratorio repertoire, outstanding soloists and the orchestra residing since 2011 - the Beethoven Academy Orchestra. The ensemble will lead a great interpreter of choral works of the Classicism era - Wolfgang Seelger.
Additional Info
Venue:

Darmstadium, Schlossgraben 1, 64283 Darmstadt/Germany

Date:

Saturday, 02 November 2019

Time:

6 p.m.

Repertoire:

Wolfgang Amadeus Mozart
Opera Idomeneo 

Performers:

Konzertchor Darmstadt
Wolfgang Seeliger – conductor
Beethoven Academy Orchestra

Tickets:

Available for purchase online
Price from € 25.40



Organizers:

Konzertchor Darmstadt e.V.,
Mauerstr. 17, 64289 Darmstadt, Deutschland