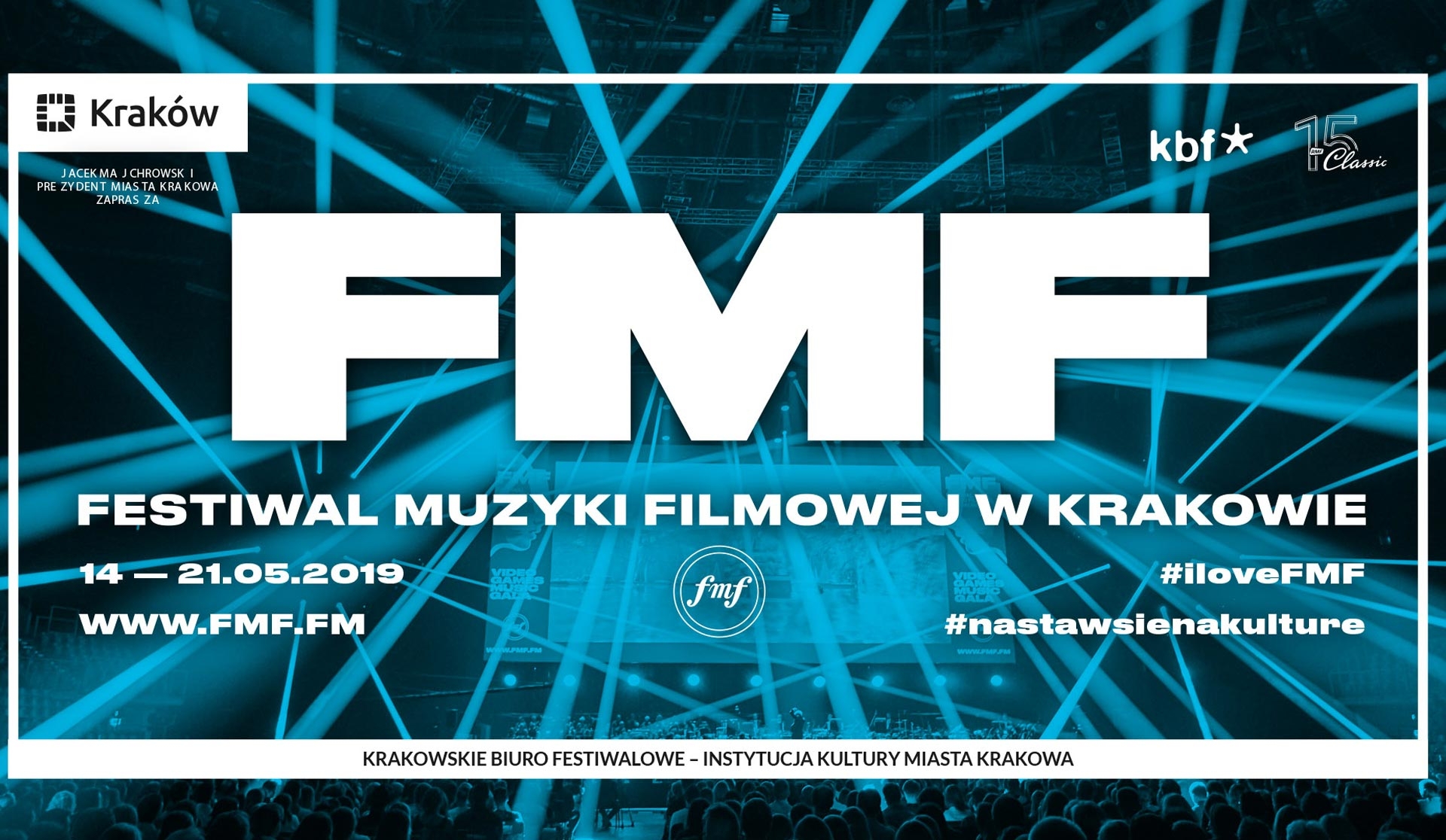 19.05.2019 - 12th Film Music Festival 2019 / FMF Gala The Glamorous Show
The finale of the 12th FMF takes us on a journey to a dazzling, burlesque, opulent world toying with conventions. The spectacular FMF Gala: The Glamorous Show at TAURON Arena will be filled with unexpected turns of action and mood.The concert brings together dancers, spectacular stage sets and meticulously designed special effects. Following the leading theme of the 12th FMF, Sunday evening will be dominated by cult songs and symphonic themes from blockbusters by the visionary Australian director Baz Luhrmann: Moulin Rouge, The Great Gatsby and Romeo + Juliet. The popular songs are performed by young soloists and artists from music theatres. The special guest of the Gala will be the British composer Craig Armstrong, winner of a Golden Globe and author of soundtracks to all films performed during the Gala. He appears on stage to play the famous Glasgow Themefrom Love Actually and The Balcony Scene from Romeo + Juliet.

The Gala takes us into a world filled with opulence, love and drama where we will dance the tango and live through the ups-and-downs of the protagonists' love lives. The Beethoven Academy Orchestra and the Pro Musica Mundi choir are led by the Polish conductor, composer, pianist and arranger Krzysztof Herdzin, while the man behind the choreography is Santiago Bello from Tenerife. The brand-new song arrangements and the specially formed big band have been prepared by Jan Stokłosa. Soloists include myriad Polish entertainers. We're keeping our cards close to our chest for now, but we can reveal that we will hear Natasza Urbańska and Natalia Nykiel singing songs from the repertoires of Garbage, The Cardigans, Amy Winehouse, Jack White and Beyoncé.
Source description: official website of the organizer FMF.FM
Running time: 2 H 30' (incl. intermission)
Additional Info
Venue:

Tauron Arena Cracow

Date:

Sunday, 19 May 2019

Time:

6.00 pm

Repertoire:

Moulin Rouge | The Great Gatsby | Romeo + Juliet | Love Actually

Craig Armstrong
Moulin Rouge! Suite (themes: Satine's Theme, Death Scene)

Here We Are Now, Entertain Us!
Children of the Revolution
One Day I'll Fly Away Craig Armstrong

(arr.)

El Tango de Roxanne
Nature Boy
Sparkling Diamonds
Show Must Go On

---- INTERMISSION ----

Craig Armstrong
Love Actually Suite (themes: Glasgow Love Theme, Restaurant Scene)

Craig Armstrong
Romeo + Juliet Suite (themes: O Verona, Balcony Scene)

Young Hearts Run Free
Crush
Everybody's Free

Craig Armstrong
The Great Gatsby Suite (themes: I Let Myself Go, Let's Go to Town)

Love Is Blindness
Back to Black
Young and Beautiful
Kill and Run
A Little Party Never Killed Nobody

Tickets:

Organizers: