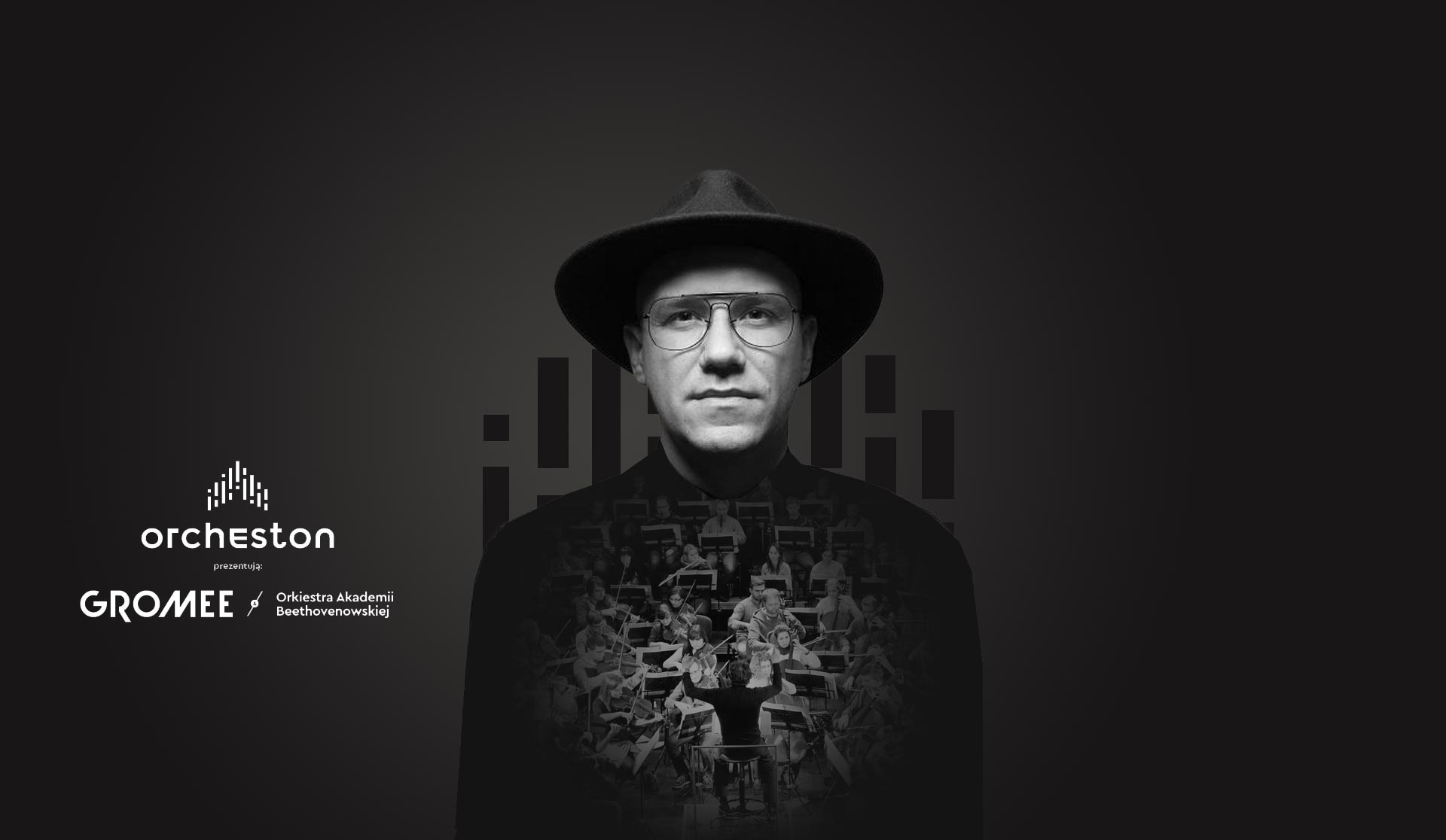 11.10.2020 ORCHESTON – GROMEE & BAO, Krakow
Due to the current situation in the country related to the coronavirus, the organiser Prestige MJM agency decided to postpone the next Orcheston concert to another date. The event, which was planned to take place on March 18 at the ICE Krakow Congress Center, is scheduled on Sunday, October 11, 2020 in the same place. Tickets shall be valid.
For the third time, together with MJM Prestige, Gromee and special guests, we invite you to the next edition of the Orchestron project! This music project presents the history of electronic music arranged for a symphony orchestra.
The premiere of Orcheston took place on December 14, 2018. Then, on the stage, next to Gromee and the Beethoven Academy Orchestra, also sang: Beata Kozidrak, Reni Jusis, Sarsa, Natalia Szroeder, Mateusz Ziółko, Lukas Meijer, Sara Chmiel-Gromala, Kasia Dereń, Kasia Malenda, Piotr Tazbir, Jan Radwan and Jacob A. The second edition of the event was presented in Warsaw (Poland) on May 17, 2019. The music was enriched by spectacular
visualizations and light games.
Additional Info
Venue:

ICE Kraków, 17 Marii Konopnickiej street, 30-302 Krakow, Poland

Date:

Saturday, 10 October 2020

Time:

8.00 pm

Repertoire:

History of electronic music in symphony arrangements

Performers:

Gromee – leading
The Beethoven Academy Orchestra

Special Guests:
Edyta Górniak
Beata Kozidrak
Lukas Meijer
Nick Sinckler

Tickets:

Organizers:

 MJM Prestige