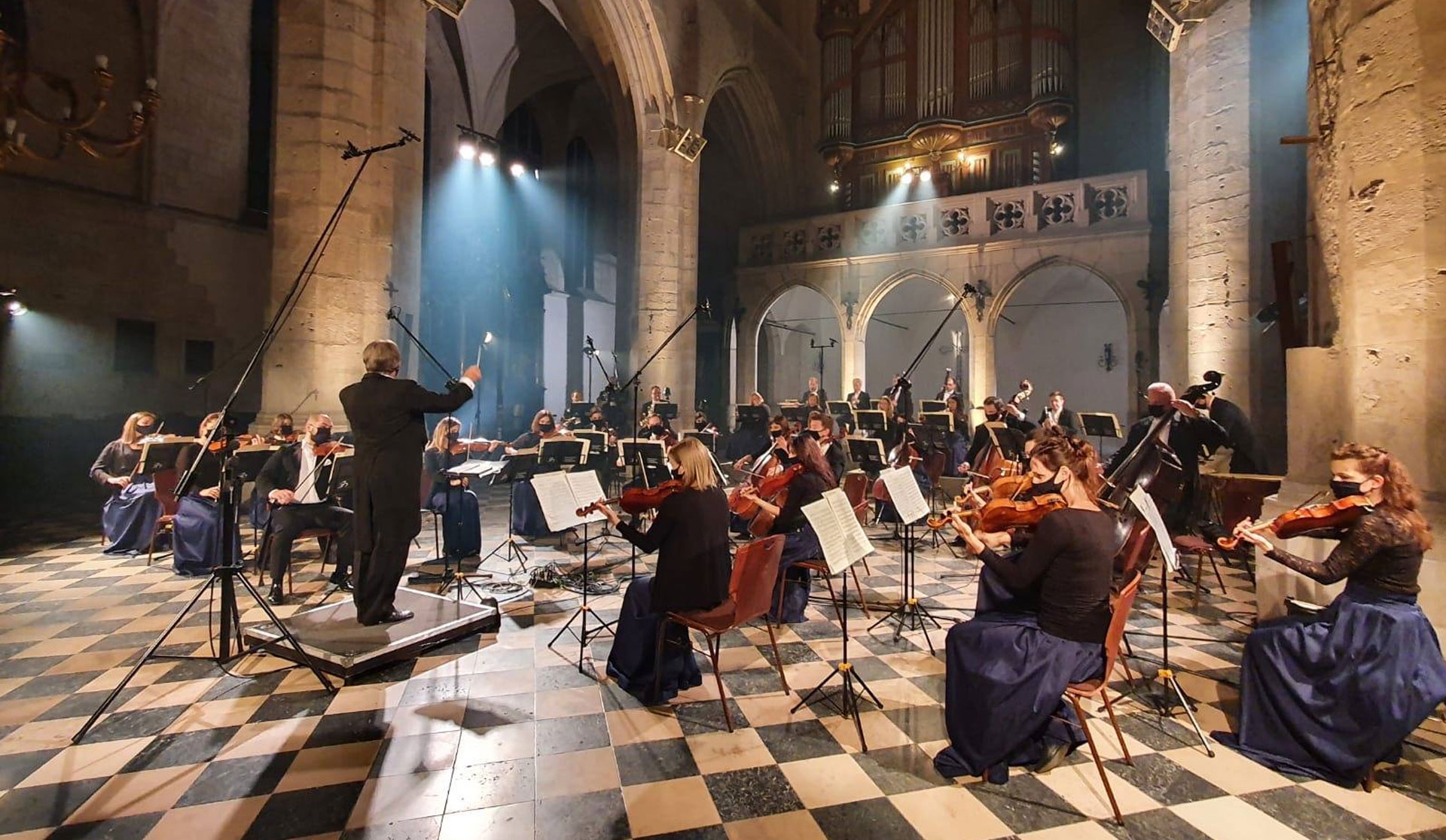 16.12.2020 – Concert for the 75th Anniversary of the End of the Second World War
We invite you to a virtual concert commemorating the 75th anniversary of the end of World War II.
The event, organized in partnership with Konzertchor Darmstadt, is dedicated to heroic victims and real heroes fighting for freedom and human rights. The concert was prepared as part of Celebrating Ludwig van Beethoven's 250th birthday – BTHVN2020.
Additional Info
Venue:

Recorded on 27th October 2020 at Saint Catherine's Church in Krakow

Date:

Wednesday, 16 December 2020

Time:

9.00 PM

Repertoire:

Ludwig van Beethoven
Symphony No III E flat major, Op. 55 (1802-04) "Eroica"

Romuald Twardowski
Triptych of the Virgin Mary (1973)
Three scenes and two dances

Performers:

Wolfgang Seeliger – conductor
Beethoven Academy Orchestra

Directing and television production
Maciej Stasińki
Grzegorz Kućmierz

Light direction
Ada Bystrzycka

Insound engineer
Bartłomiej Staniak

Tickets:

Free of charge – online

Organizers:

Co-organizers:

Celebrating Ludwig van Beethoven's 250th birthday


with the consent of PWM Edition - publisher of Romuald Twardowski's works


Patronage:

Co-financed by the Ministry of Culture and National Heritage of The Republic of Poland


Partners:

Automotive partner of the Beethoven Academy Orchestra